Our Services
We provide the service for the Web Design, Web Development, Digital Marketing, SEO, Web Hosting and SMS Marketing for the business for our clients
Training
Digisnare Technologies offers Training in Web Design, Web Development, Digital Marketing, SEO, Google Analytics, Google Tag Manager and Wordpress
What We Offer
We offer the Services in Web Design, Web Development, SEO, Digital Marketing and SMS Marketing from experts and professionals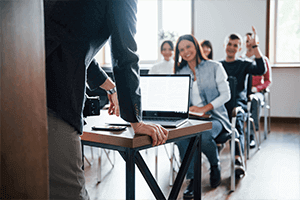 Classroom Training
You can attend our class room training, we teach the new techniques and concepts which are trending for the digital marketing, SEO, Python, Graphics Design and Web design
Online Training
We offer online training session via video conference tool, we teach the new techniques and concepts which are trending for the digital marketing, SEO, Python, Graphics Design and Web design
DIGISNARE Technologies is the best training Institute cum Company in kalaburagi to create an awesome career!
Students Reviews
Abhilash Devpur

Digisnare Technologies is one of the best training Institute. It is a great place to learn Digital marketing. It has a genuine people and a very good environment, and i am really thankful to Akash sir(Digital akash)

Ashwini.P

I have done web design and development course from this istitute and i got job within one month. Akash sir helps me lot. Very good atmosphere to learn. And thank u for opening Digisnare Technologies in kalburgi

Vijay Kumar

Taking Digital Marketing Training from Digisnare Technologies was one of the best decision I have ever taken in my life. i came here from sedam to learn digital marketing. The institution helped in change my dream into reality.
More Reviews
Recent Placement

Aditya Phulse
DIGITAL MARKETING EXECUTIVE
Ajio.com

Naveen Gote
DIGITAL MARKETING EXECUTIVE
RESPONSIVE MTS

Bharath Yadwad
DIGITAL MARKETING EXECUTIVE
Ficuslot Innovation
More Placement