The Web Design is process of creating the websites which includes the web page layout, contents and graphic designs, The web development generally involves in developing a website to the internet which does not includes the designs aspects, however, has the coding parts.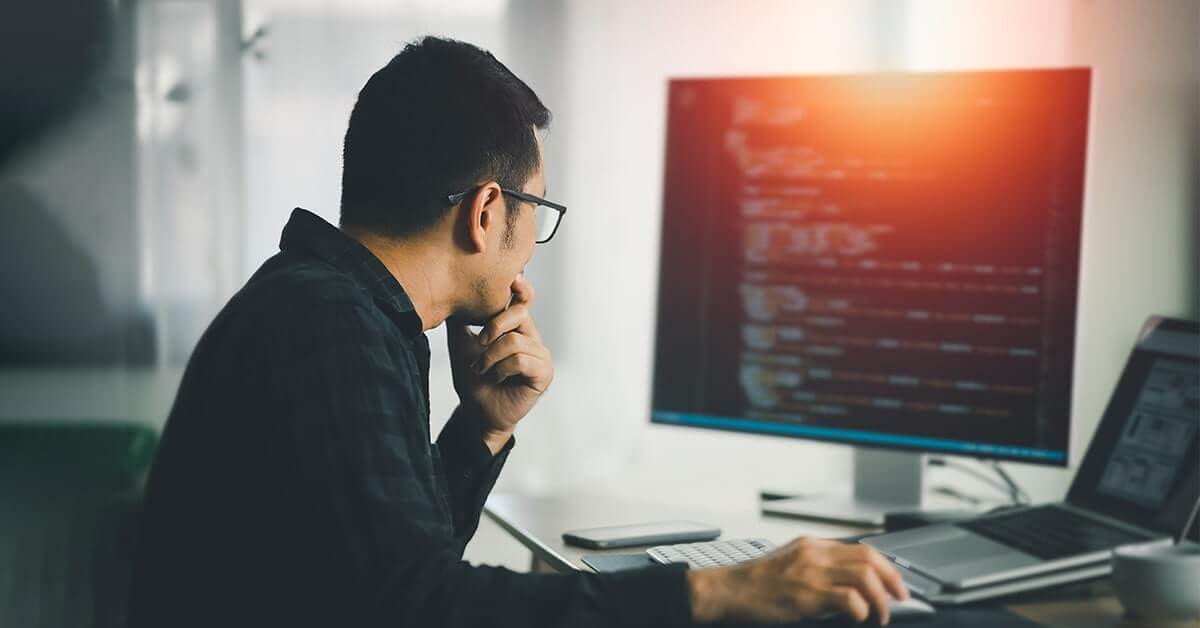 The Web Development is process of creating the application or dynamic website which includes the Server side Programing Language PHP and MySql.
All the business firms are launching the websites every now and then all around the world, so you can get the knowledge to create the website and develop the websites so that your website be visible online and can be searched from any part of the world.
Basics of HTML
Structure of HTML Page
Tags includes in HTML Page
What is - Script, Meta Tags and Link
Table Properties, Div and Nested Div, Headings and Text Tags
Anchor Tag and Hyperlinks
Ordered and Unorderd List
Image, Iframe, Span and Other Tgas
Tags Required for Form Design and Tag Attributes
POST and GET Method
Text input, Feildset, Legand ,Hidden Textbox and Text area
Checkbox and Radio Button
Dropdown, List and Optgroup
File Upload and Buttons
How to Design - Header, Footer, Slider and Forms
Baiscs of HTML 5
Semantic Tags - Header, Footer,Nav,Main,Section,Article and aside tags
Stucture of HTML5 Page
HTML4 vs HTML5
Multimedia - Audio, Youtube Plugin and Video tags
The input tag new attributes and values
Buttons, Datalist, Required, Placeholder and Autofocus
Graphics - Canvas and SVG
HMLT5 APIs
HTML Validators
What is CSS?
Types of CSS
Types of CSS Selectors?
Universal Selector
ID & Class Selector
Tag Selector and Group Selector
Sub & Child Selector
Attribute Selector
Group selector
Other CSS 2 Properties
Text & Background Properties
Model & DIV Properties
List Properties
Border and Table Properties
Position Properties - Fixed, Absolute, Relative and Static
CSS Menu & Form Designing
CSS 3 Advanced Selectors
CSS2 Vs CSS3
Shadow Effect - Box and Text Shadow
first-child and last-child
first-line and first-letter
before and after
CSS 3 Properties
Border Radius
Advanced Background Properties
Flex property
New Font properties
Opacity - RGBA
Gradients - Linear and Radial
Transition and Transform properties
Animation properties
Media Query
Introduction to JavaScript
Types of JavaScript
Variables and Functions in JS
Datatypes and Event Handing in JS
Operators and Mathematical functions in JS
Conditional and Loop Statements
Window Model
JS Popup Boxes
JS Events & Arrays
JS Object & Array
Form Validation
Plugin Customization
Client Side Validation
Basics of jQuery
How to Setup jQuery
jQuery Syntax
jQuery Ready Function, Selectors, Actions
jQuery Function -Hide, Show, Toggle, Fade Effects, Animation and Stop
Get and Set Method
jQuery Filters, Ancistor and Classes
jQuery Plugin
jQuery Validation
jQuery Slideshow & Dropdown
Working with jQueryUI
How to Setup jQueryUI
jQuery Accordions, Tabs & Tooltips
jQuery Autocomplete
jQuery Datepicker and Other functions
What is Web Hosting ?
How to Registering domains
Types of Domains
Types of Web Hosting Servers
What is Control Panel
How make Live Website
Using FTP Client and File Zilla
Introduction to Responsive Design
Devices and their dimension ranges
View-port tag
Using CSS media queries
Basic Custom Layout
Introduction to Bootstrap
Installation of Bootstrap
Grid System
Forms
Buttons, Text Effects
Tables and Images
Image sliders
fa icon Integration
Real-time Project design using bootstrap (Portfolio Project)
Introduction Photoshop
Types of Image Graphics
Color Modes
PSD to HTML Convesion
Move Tool
Marque Tool
Lasso Tool
Quick Selection, Magic Wand
Crop, Slicing Tool
Healing Brush, Patch Tool
Brush Tool
Eraser Tool
Pattern Stamp, Clone Stamp
Gradient Tool
Text Tool
Layers and Groups
Blending Options
Slice Option
Portfolio Design using Bootstrap
Host Portfolio Design Website
Single Page Template
Multi Page Template
Intro To Server-Side Scripting Languages (Dynamic Website)
How Client And Server Communicate With Each Other
Installation Of XAMPP/WAMP
PHP Scripting Fundamentals.
Advatages And Disadvantage Of PHP
Different Php Version. Difference Between Php 4.0 & 5.00
Variables, Data Types & Expressions
Operators In PHP
Looping & Conditional Constructs
Email Function
MySql Commands
Database Conection
How to Write Queries and Execute
Using GET and POST Methods
Building Forms
Single-Page Form Processing
Validating Form Values
Saving Form Data In Database
File Uploading
File Downloading
Mail Function(Text / HTML Mail)
$_GET
$_POST
$_REQUEST
$_FILES
$_COOKIE
$_SERVER
Intro To PHP Components & Settings
HTTP Headers & Output Buffering
Constant
Server Variables
Functions Of File Component
File Uploads & Downloads
Image Upload In Database
Intro To Mail Processing
How To Send Mail Using Feedback Form Or Quick Contact Form
Session & Cookie Management
PHP Functions For Managing Sessions .
Authentication In PHP .
Introduction to CMS
Introduction to WordPress
Installation of WordPress application
Installing a theme
Using Dashboard and its components
Creating Pages
Setting Menu
Install plugin
Editing content
Customising Techniques
Yes, we will provide certificate
Yes, We will be provide Placement Support in Bangalore, Hyderabad and Pune
We will be providing the assignments on the daily basis, after teaching the particular topic you will have to do the assignment of the day which will make you practice and build the knowledge, improve the skills and make you technically strong.
It is easy to learn and gives the chance to be creative.
You will get the fast results with the web development.
As the mobile devices are growing powerful, web developers can create cool stuffs.
Good and high chances of getting job.
Share the website with the world
Cost effective to create the websites and learning HTML5
Introduction to the web design and development.
Reasons why to join the web design and development training.
Certifications for web design and development.
Live projects and assignments on the daily bases.
100% placement assistance in the top metro cities in India.